WINE GROWERS
6 generations from father to son
After 30 years at the heart of the family domain 'Paul Jaboulet Aîné', in the role of director of production, Philippe Jaboulet and his son have taken on a domain in the Cotes du Rhone Septentrionales as well as a family property
Philippe Jaboulet, a lifelong service to wine, the vineyard is his domain.
Vincent Jaboulet, oenologue, 4 years of studying vine growing and wine making, experiences in France and the new world (Australia), he is the 6th generation Jaboulet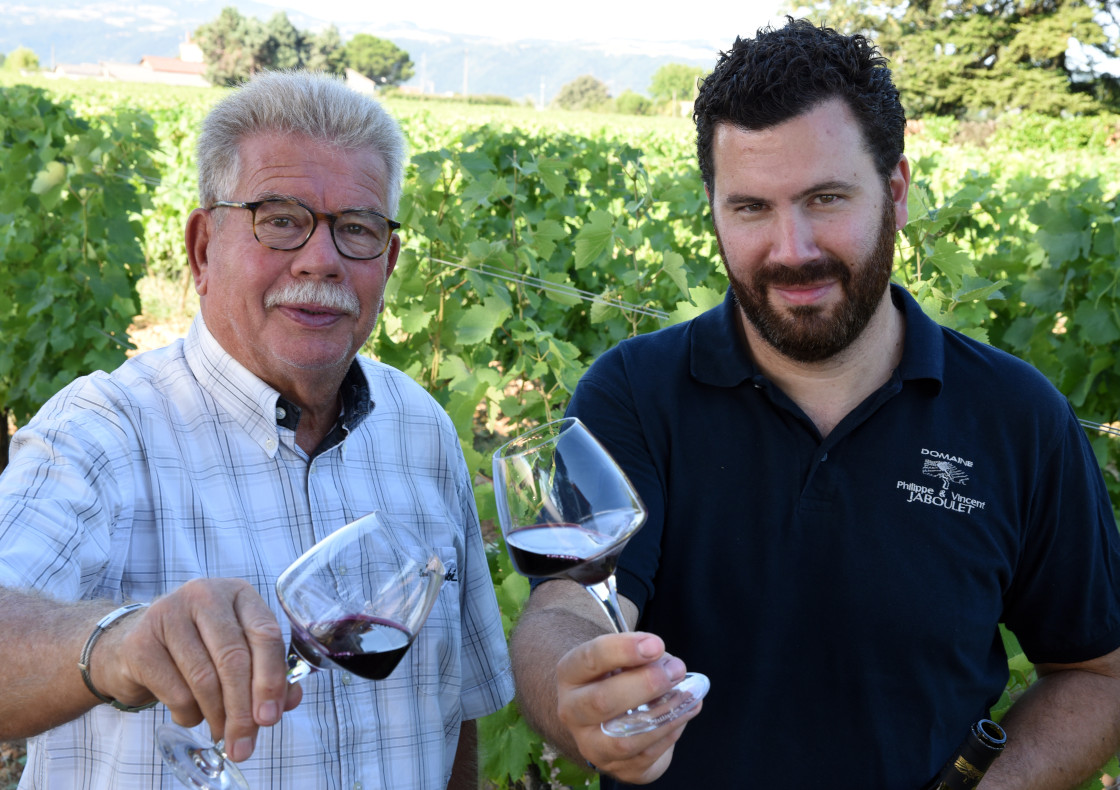 Our Domain
Situated at the northern limit of the Côtes du Rhône in the heart of the Crozes‑Hermitage vineyards
THE VINEYARDS
We produce wines from 30 hectares (75 acres) with several appellations. :
Crozes-Hermitage red or white
The largest appellation grown from 25 hectares (62 acres) around the Hermitage slopes.
Hermitage or Ermitage
The most prestigious wine of the northern Côte du Rhône region. 1,3 hectares (3,2 acres).
Cornas
An appellation for red wine only that is grown on the western slopes of the Rhône. It is derived from 2,5 hectares (just over 6 acres) of granite soil and a little higher than the other areas.
IGP
red and white. 2 hectares (5 acres) of 100% Syrah and 100% Viognier.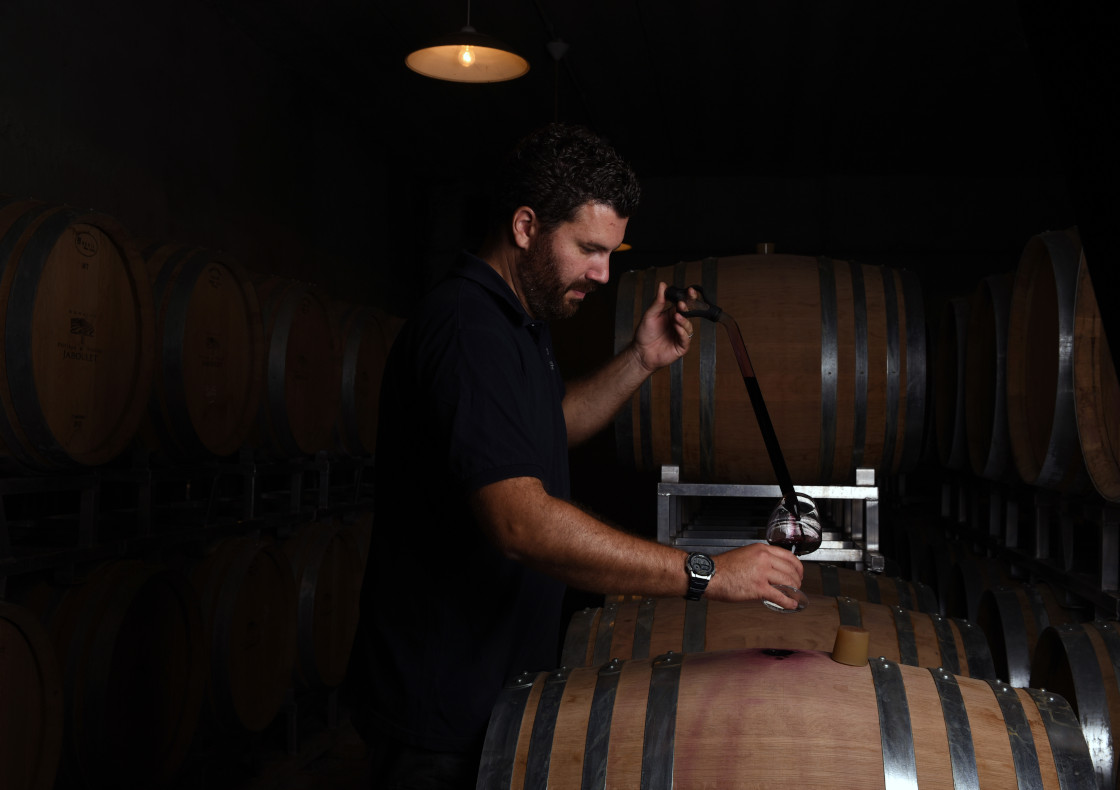 Our winemaker philosophy
In 2016 we obtained the classification HVE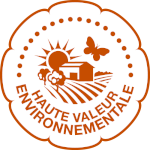 This certification means that we put the accent on producing using bio-diverse methods that involve preserving the natural state of the areas whether at the heart of the vineyards or at their extremities. We are obliged to respect the ecosystem and control the water usage.
Our classification is HVE level 3 - the highest level. This involves the use of «zero-pesticides», «zero chemical insecticide», «zero herbicide» and mechanical work of ground.
Recently we have put boxes in place that encourage the reproduction of insects that are favourable for wine growing. We also install bird and bat houses to encourage avian reproduction, in parallel to wine growing, to limit the insects that might be counter-productive to the health of the vines.